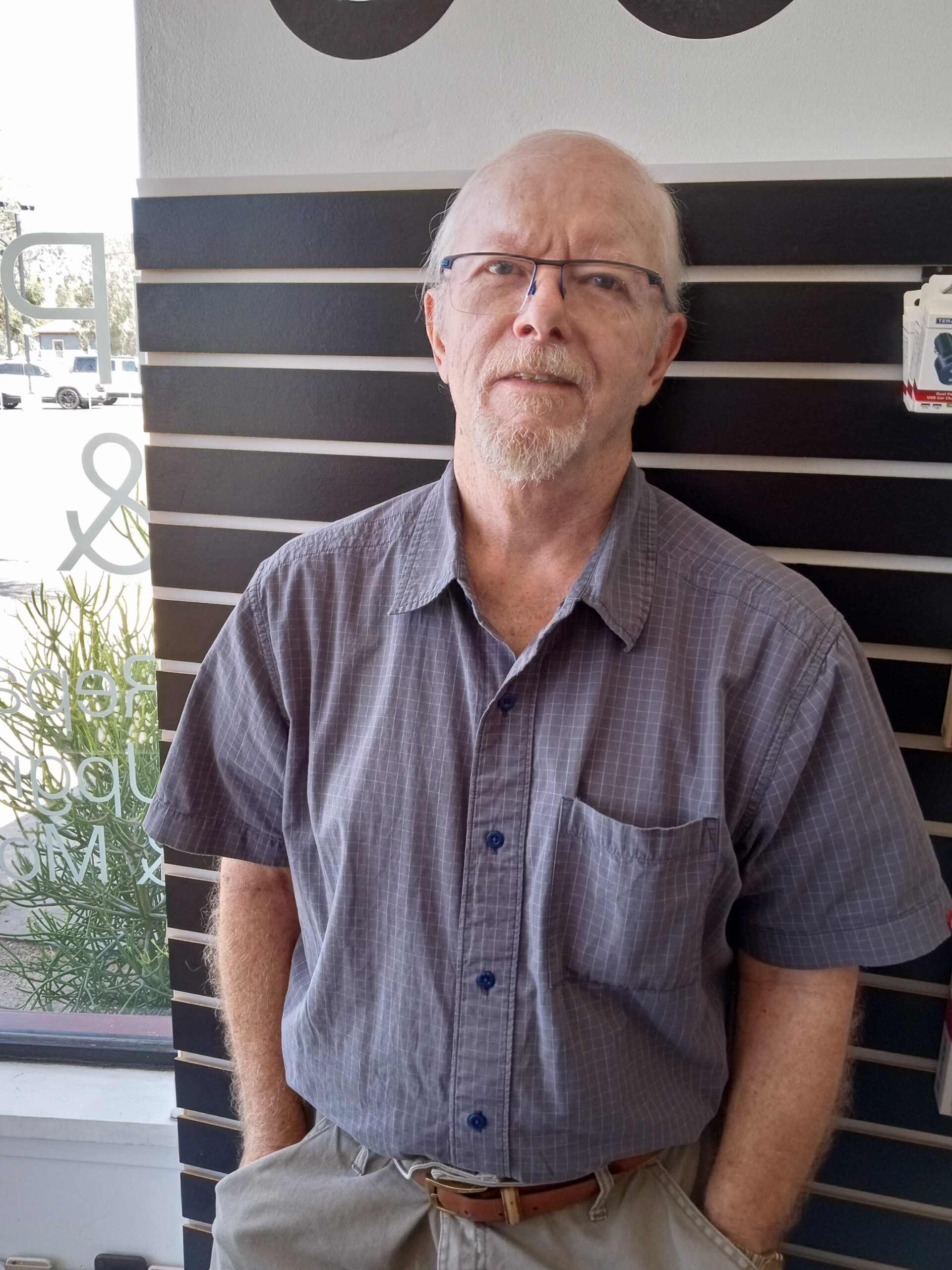 "With his art he uses hundreds of unusual stamps, hundreds of which he has made. "
Karl Hager's first experience with clay was at age 22 years. A friend offered to show him how to throw pottery. That began his interest in ceramics. He then took several classes at the local community college.
After graduating, Karl attended the local state university and received a Bachelor of Arts in Art. During that time he decided to get a Master of Fine Arts degree MFA which he completed in 1986.
For the last six years Karl has been fortunate to have access to a pottery studio in Yucaipa.  At the studio he is able to throw pottery and hand build.
Karl is am currently focusing on making masks and fish. He continues to explore different images for the subject of ceramics.
Karl is constantly challenged in the art and craft of making clay objects. With his art he uses hundreds of unusual stamps, hundreds of which he has made. He uses seed pods, bark, unusual stick forms, broken small children's toys and other objects.
Art History adds to his visual vocabulary. Scientific images from biology, microbiology and anatomy fuel his imagination and slowly drives him into sculptural aspects of ceramic work which fulfill him.
Karl has been interested in texture most of the time he's been working in ceramics. Functional ceramic work is a method of ceramics which lets others see the work of the artist or potter.
Karl's  personal joy comes from ceramic art and design. Improvisation comes from his constant observation around him and frequent sketches and designs in notebooks.
Additionally, he experienced a great opportunity training in graduate school working with very well known and celebrated practicing artists.