"He often sees a finished product in something discarded along the road."
When his son was born, Ken needed to find a media in which his son could participate, so he started building birdhouses.
Ninety percent of his materials are recycled. He often sees a finished project in something discarded on the side of the road. From these finds, he creates whimsical metal sculptures and charming birdhouses. Using recycled redwood, cedar, pine metal, and whatever else his creativity hones in on Ken creates unique, one-of-a-kind birdhouses, bird feeders, yard sculptures, wall sculptures, and signs. His unique designs are sure to give a feeling of fun to any yard or garden!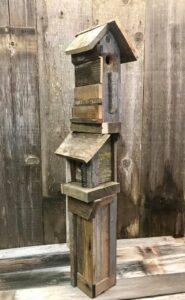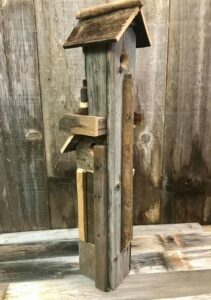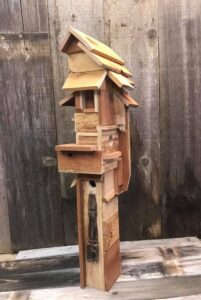 Prices:
$20.00 -$500.00
Phone: 909-556-5867