2023 Featured Artist
Nancy Ternasky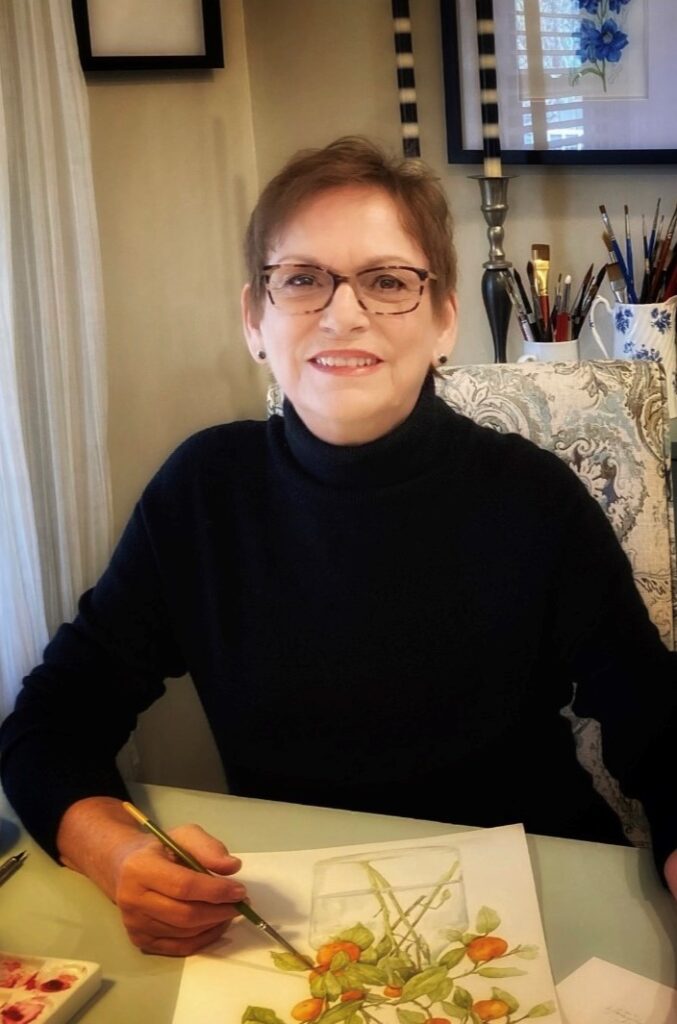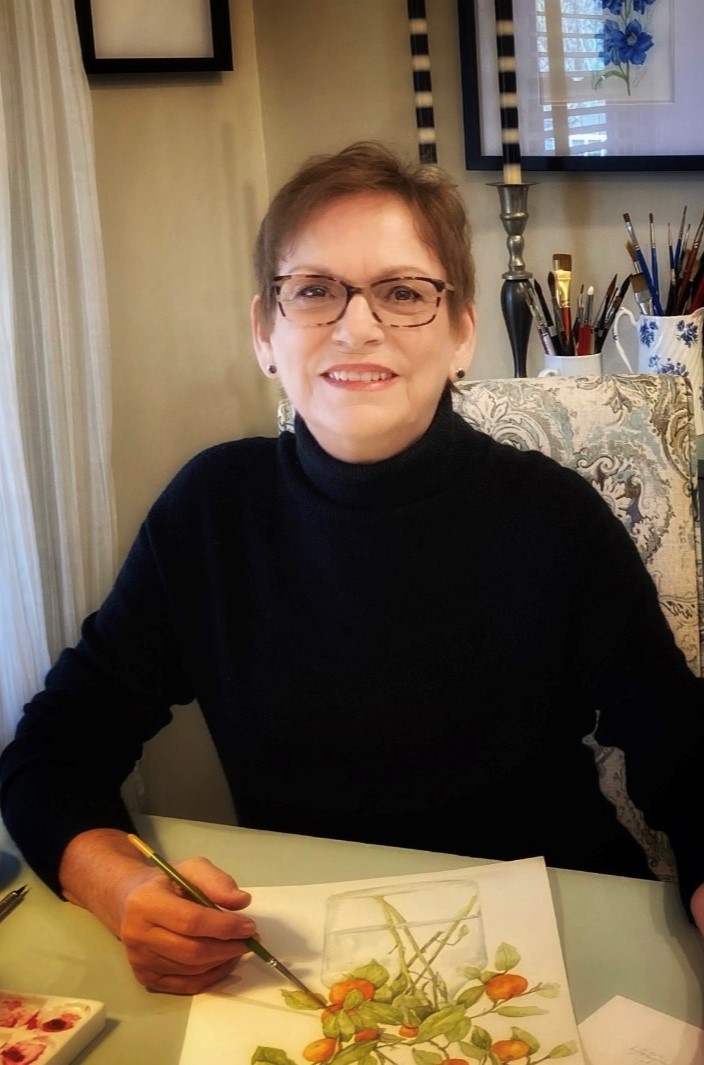 Nancy Ternasky, a watercolor artist, a lover of the beautiful and the worn, and a painter of joy, will be the featured artist for the 44th annual Art, for Heaven's Sake! Fine Arts Festival. The festival will take place October 13-15 at the Redlands United Church of Christ.
Nancy spent most of her life as very creative, whether in the garden, working in interior design, or making beautiful wedding invitations. However, there was always more to art that she wished to explore.
When she was diagnosed with Stage 4 Breast Cancer and given just a few years to live, she felt a new urgency to try painting with watercolors. With a few online classes, determination, and experimentation, her love of the medium offered a new way to express herself and a new passion for living.
Nancy paints primarily from photographs at a small table at the end of her kitchen. Her work has become recognizable because she prefers to suspend her subject against the clean white of the paper. Her use of a pastel palette and her delicate style captures the details of found objects, flowers, botanicals, and anything that evokes memories and a sense of nostalgia.
Nancy is a former resident of Redlands. She was a Nurse at Redlands Community Hospital and a downtown business owner. She is looking forward to returning to Redlands to participate as the featured artist in the Art, for Heaven's Sake! Fine Arts Festival.
Nancy currently resides in Lexington, Kentucky, where she is thriving, painting almost daily, and enjoying the company of her granddaughter and affectionate cat, Cali.
About Art, for Heaven's Sake!
Art, for Heaven's Sake! is a three-day annual art festival held in historic Redlands, California on the grounds and gardens of the Redlands United Church of Christ. The Redlands United Church of Christ holds this event to support the arts and the community.
This premiere art festival of the Inland Empire features 80 plus artists representing a wide variety of media, including acrylics, photography, watercolor, oils, stained glass, jewelry, pottery, and metal sculpture.