PotteryChristine Donaghue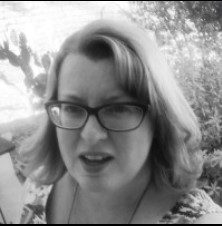 "Each piece receives strong attention to detail in the application of color and/or pattern, and most work includes a high degree of contrast. "
Christine is a pottery artisan based in Redlands, California. Her work includes practical, but personal pieces, especially bowls and serving dishes, and the rare decorative item. Each piece receives strong attention to detail in the application of color and/or pattern, and most work includes a high degree of contrast.
Christine was initially inspired by her grandmother, Margaret Jacobs' artistry, when the family bequeathed her their grandmother's kiln. She began her work in community classes in Tucson, Arizona. The evolution of her work and skill have continued to grow under the mentorship of David Porras of Yucaipa, California, and the support of her community of potters.
She is a member of the Redlands Art Association and has exhibited in Association events since 2015. Her work was exhibited in Ceramics Redefined by the Edward Dean Museum in 2019.