Oil PainterCynthia Fletcher
2022 Featured Artist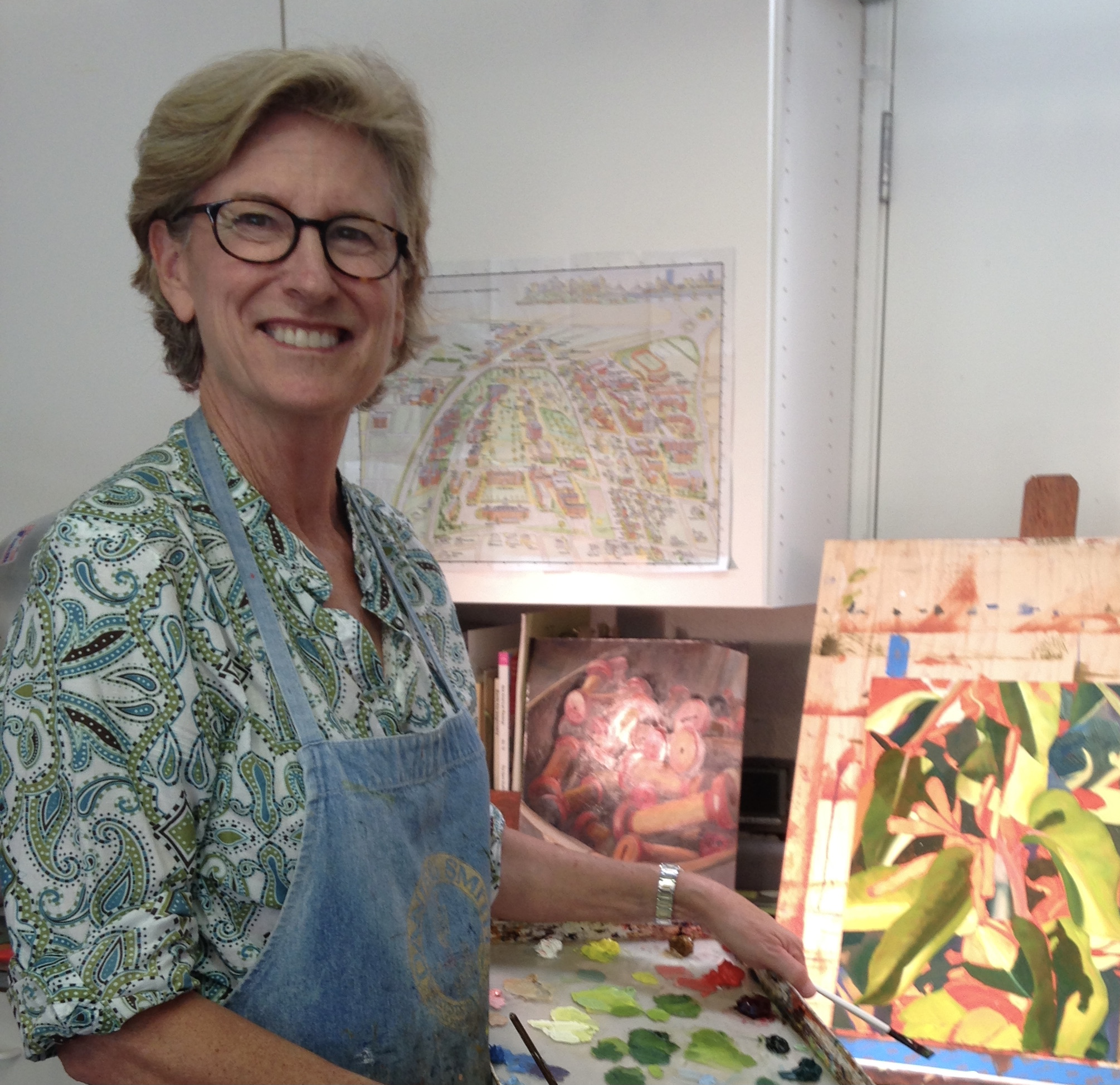 "My oil painting celebrates the beauty of light traveling over forms. Light and shadow describe and lend drama to every sort of object. "
Cynthia had the good fortune to grow up with a mother who was a working artist for 80 of her 92 years. They enjoyed their world by painting, drawing and making prints about their experience in it.
Cynthia was born and raised in Orange County California. At that time the area was rural, and Cynthia developed a deep love for the plants of this arid region. By studying the unique forms of the plants she learned to focus on light and shadow while depicting their unique shapes and vivid colors. Cynthia states, "I love to think of our region's tenacious plants as living reminders of how difficult conditions can lead to endless beautiful outcomes."
Cynthia uses the methods and materials of traditional oil painting. She works on both wood panel and canvas. She works from life when possible, setting up and lighting subjects in the studio and occasionally painting in plein air. She also takes photos when hiking that she uses as source material later at her easel.
Cynthia Fletcher's oil paintings are studies of shape and light. She uses light and dark, warm and cool to lend a sense of drama to every subject she portrays. Cynthia focuses on painting plant studies, portraits, and still lives.
Now in her sixth decade, art has become the focal point of her life. She has a disciplined painting practice that gives her joy. Cynthia sits on the Board of Directors of an organization that fosters art education in her community. In addition, she organizes a lecture series that focuses on creativity, and she meets once a month with a group of women who are all engaged in various branches of the arts.
Cynthia continually works to develop her skills and techniques in order to create an image that expresses her thoughts and emotions. She doesn't think of the process of art as a career. She is pulled by the excitement of expressing the intangible things that are a part of life through the depiction of actual objects.