Alcohol Ink/Mixed MediaIchen Le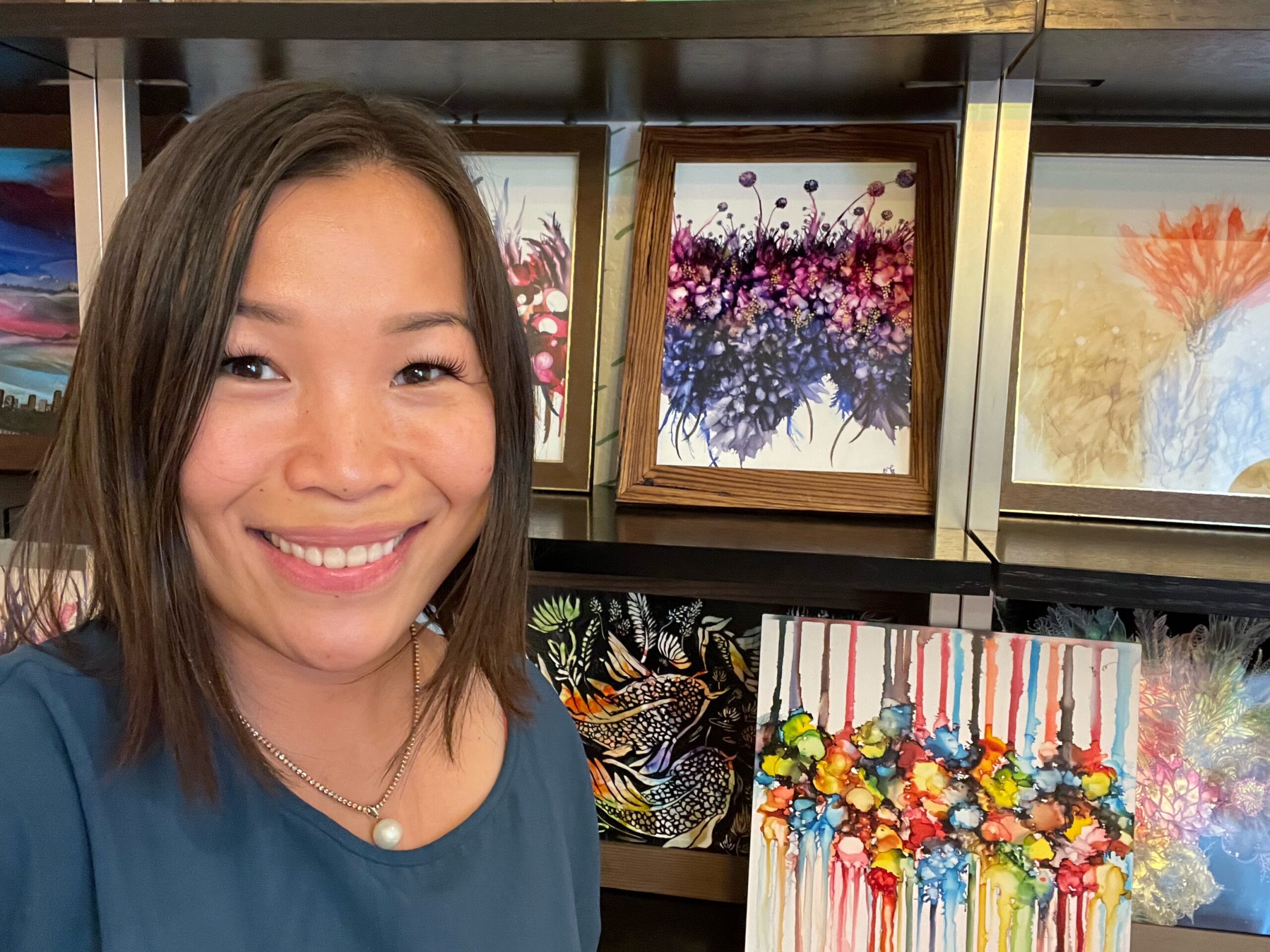 "The process of making alcohol ink art is a constant reminder of my favorite quote from Elizabeth Gilbert: "You're afraid to surrender because you don't want to lose control. But you never had control; all you had was anxiety." "
Ichen Le is a self-taught alcohol ink emerging artist.  She started her artist journey in 2021.
As a very young child, she was once deeply in love with making art. Growing up in the academically competitive and result-driven culture in Taipei Taiwan, she had unconsciously denied the artist soul in herself.
In 2020 she had a transformative turn of life, started walking the inner path, and connected to her spirituality through meditation and Jungian analysis.
After being a financial advisor for 17 years, Ichen finally worked up enough courage to call herself an "artist" in 2021. For her, art is the reclaiming of her original essence. It's hanging out and having fun with her inner child.
Ichen creates images that come to her through intuitions and dreams. The fluidity and highly intuitive process is what mesmerizes her so deeply about alcohol ink. Through the flow of the liquid ink, pushed by air or pulled by gravity, the creative process is especially freeing.
Each piece is an unique existence that cannot be duplicated. The process of making alcohol ink art is a constant reminder of her favorite quote from Elizabeth Gilbert: "You're afraid to surrender because you don't want to lose control. But you never had control; all you had was anxiety."