Clay Artist/WeaverLynn Mudd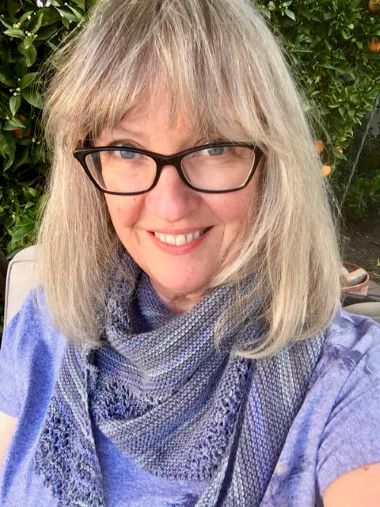 "Lynn finds weaving to be the perfect companion art to ceramics"
Lynn was born in London England. She moved to the States when she was nine years old.
Lynn was first exposed to ceramic art in high school. She took many college art classes then detoured into a photography and real estate career. Finally, she returned her focus to clay and its endless possibilities.
Clay has always possessed the ability to bring her peace. She finds the cool, damp texture both inspiring and calming. her work is comprised of art pieces, functional work and sculpture. Pieces are both wheel-thrown and hand built, often a combination of both. Lynn is fully involved in the process from start to finish, developing glazes and firing all of her work in her studio.
Her love of textured clay combined with her appreciation of the power of words inspired her collection of inspirational plaques that she calls "Written in Mudd". Each ceramic plaque is handmade and one of a kind containing a thought or message that spoke to her.
In addition, Lynn finds weaving to be the perfect companion art to ceramics. Having always been intrigued by texture, fiber offers her a new medium in which to explore and create tactile art. She particularly enjoys pairing the two and creating original wall hangings.
Lynn would like to thank you for taking time to view her work, what you see here is just a small sample. Please visit her Etsy store to see all she has currently available.  If you decide to make a purchase, please mention Art, for Heaven's Sake in the message section of your order and she will donate 20% of the purchase price to the church.
Prices: $28 – $90