MetalworkRamon & Rosa Velasquez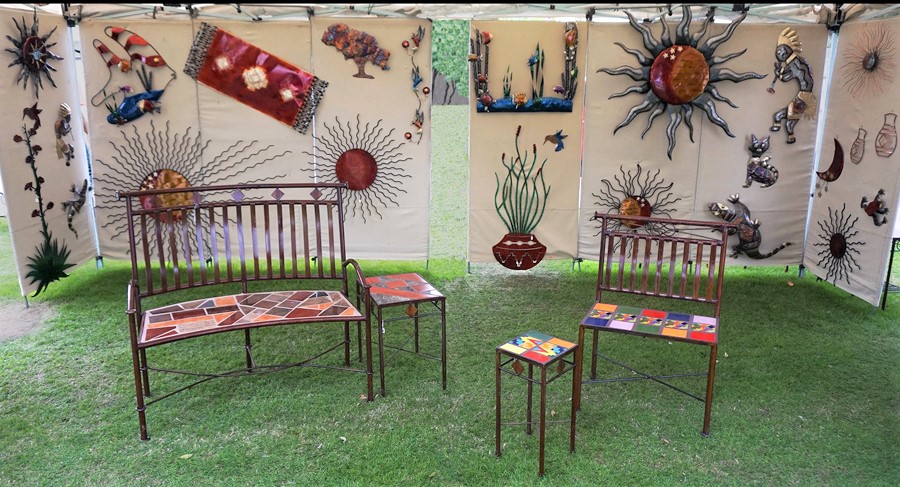 "I was so fascinated with the beautiful metal works of art being made in Jalisco,  I decided to take classes to learn how to make them myself."
Ramon was born in Nogales, Arizona. He grew up around arts and crafts. His father owned six art galleries in Nogales. Ramon started working for his father when he was in junior high.
When Ramon was old enough, his father gave him one of his stores. It was
called Tony's and he owned it for 18 years. The store specialized in wool rugs, leather goods, pottery and Mexican tile.
In an effort to expand the offerings at his store, Ramon traveled to his home state in Jalisco, Mexico in search of new ideas. He was fascinated with the beautiful metal work art being made there, so he decided to take classes to learn how to make this art himself.
Those classes helped Ramon realize how much he enjoyed creating his very own unique pieces. In 2002 he sold his store and put his skills to work.
With the help of his wife Rosa they started creating and hand making their own designs and unique pieces at their home, in Rio Rico, Arizona.
Now it's a family business. His wife Rosa and their two children learned the trade. They help with ideas to create and make new pieces.