Machine QuiltersThe Sewciopaths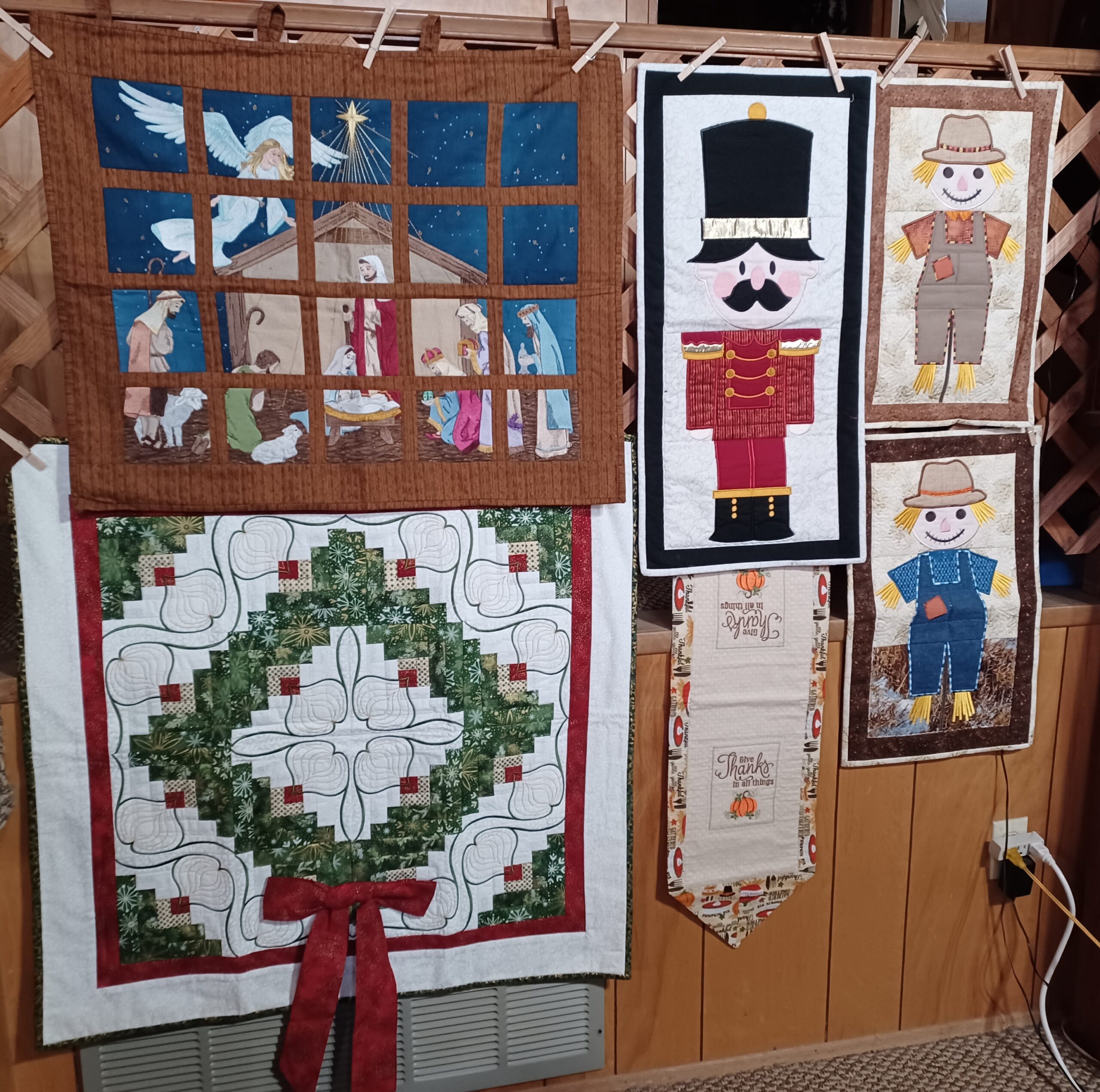 Janet Wood, Naomi Bruce,  Debbie Hinds, Ricki Riley, and Shyron Wright  are a group of friends with a great sense of humor who love to sew.
"One hundred years ago" Janet was teaching classes. In that class was a sewer, Naomi. Janet's expertise and humor was on the same lines as Naomi's. A friendship was made.
" Fifty" years later a newcomer began taking classes. She was in awe of the talent and expertise that surrounded her.  Janet and Naomi took Debbie under their wings and worked to teach her many things.  Food fun and fellowship became their motto along with a little bit of sewing.
When Janet taught a lesson, she always made five samples of the project. Of course, after "100" years of sewing, one develops a trunk load of items. Janet and Naomi decided they needed an outlet to share with the world their incredible talents. Ergo, the "Sewciopaths" were born.
Later, Debbi, Rikki and Shyron were sewn into the friendship to form the five Sewciopaths of today.