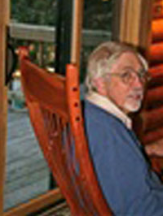 Walter began creating wood art after he retired as a science teacher in 2009. He was inspired by the renowned wood artist Sam Maloof.
 He entered a local Art Festival in Lake Arrowhead, California and ended up selling 3 rockers and receiving and order for a special one made of cocobolo with no arms.
Walter makes a limited number of chairs each year and also now does dining chairs, office chairs, small and large tables, plus other projects.  It takes him one one month to complete a rocker.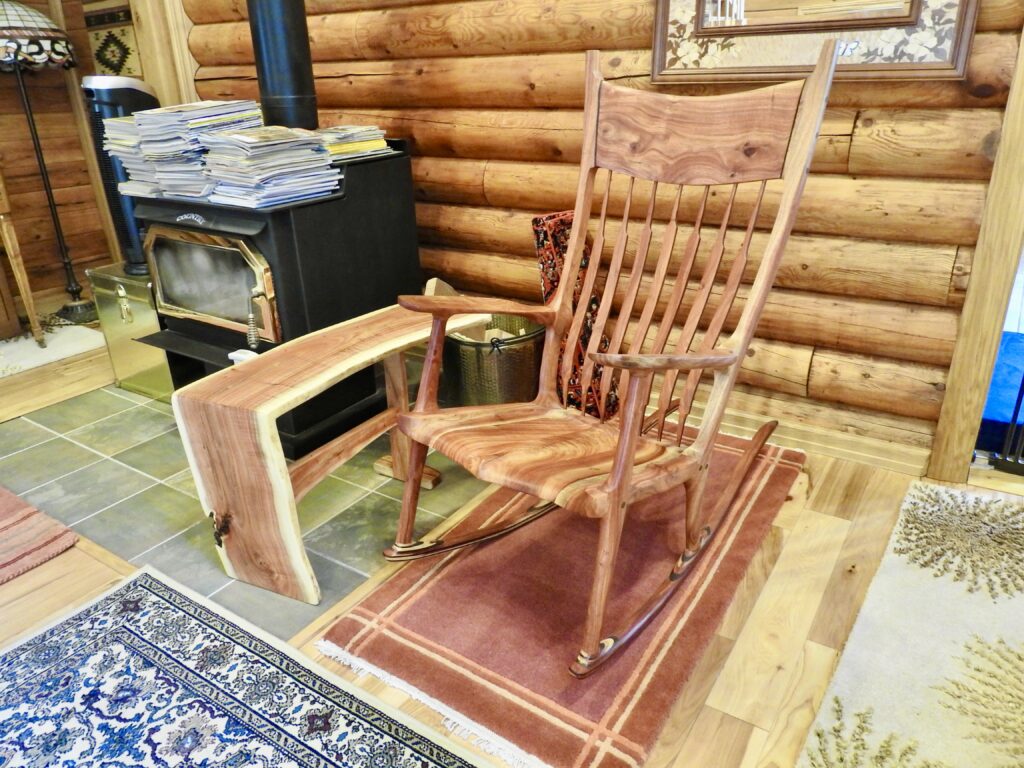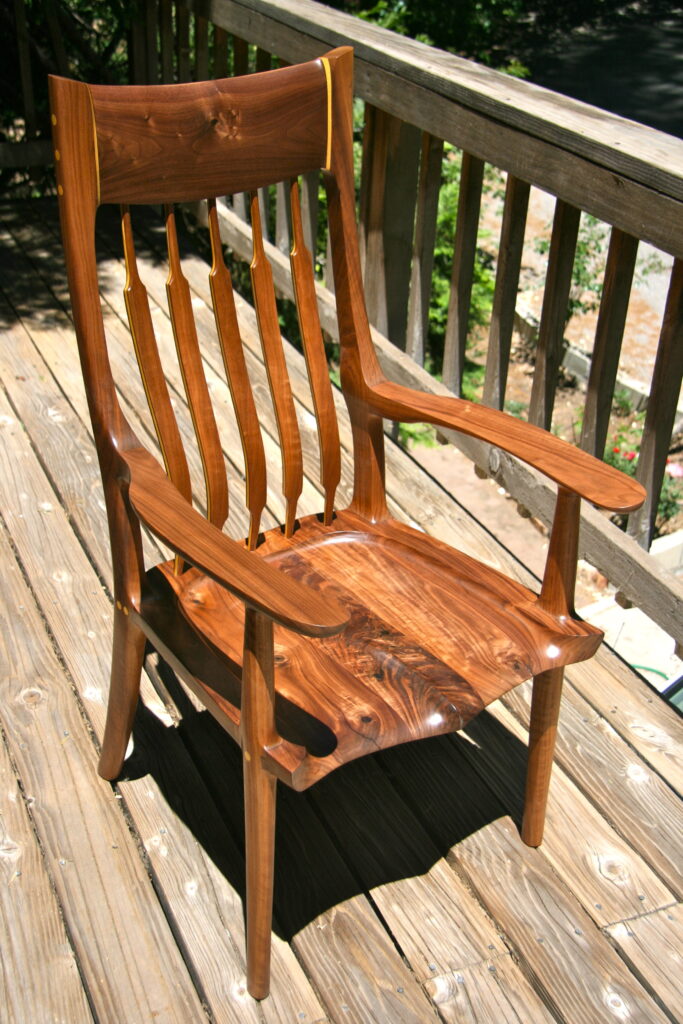 Phone:  909-336-106
PO Box 310, Skyforest, CA 92385