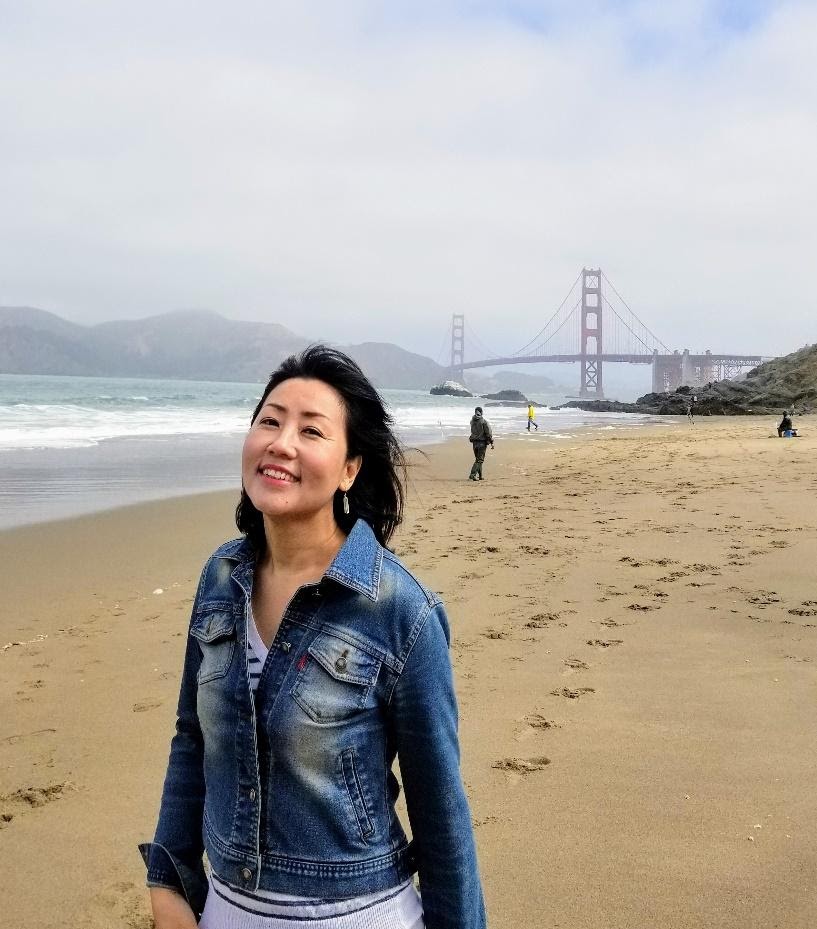 "The vibrant colors she produces reflect her enthusiasm for life."
Won Madeline Koh is a Redlands based artist who has painted for more than 20 years. At a very young age, Won loved to draw figures and was fascinated by textures and colors.
As she grew older, she yearned to expand her artistic horizon. To do this, she studied fashion design and information science at UCLA.
However, her passion for fine art kept her interested in oil painting as well as watercolor so she began painting. Impressionism influenced Won's painting which led to her paintings being loose and dynamic. The vibrant colors she produces reflect her enthusiasm for life.
Won is a prolific artist. Her artistic inspirations stem from her interest in nature and classical music.
She established her style while studying with Lucille Von Wolffersdorff, Anita De Carlo and Fern Sirio in Redlands.
Won is a member of the Redlands Art Association and the Loma Linda Art Association.  She has received numerous awards including a first prize from the National Orange Show art competition. She has been a featured artist at the Loma Lind Civic Center and the Redlands Art Gallery.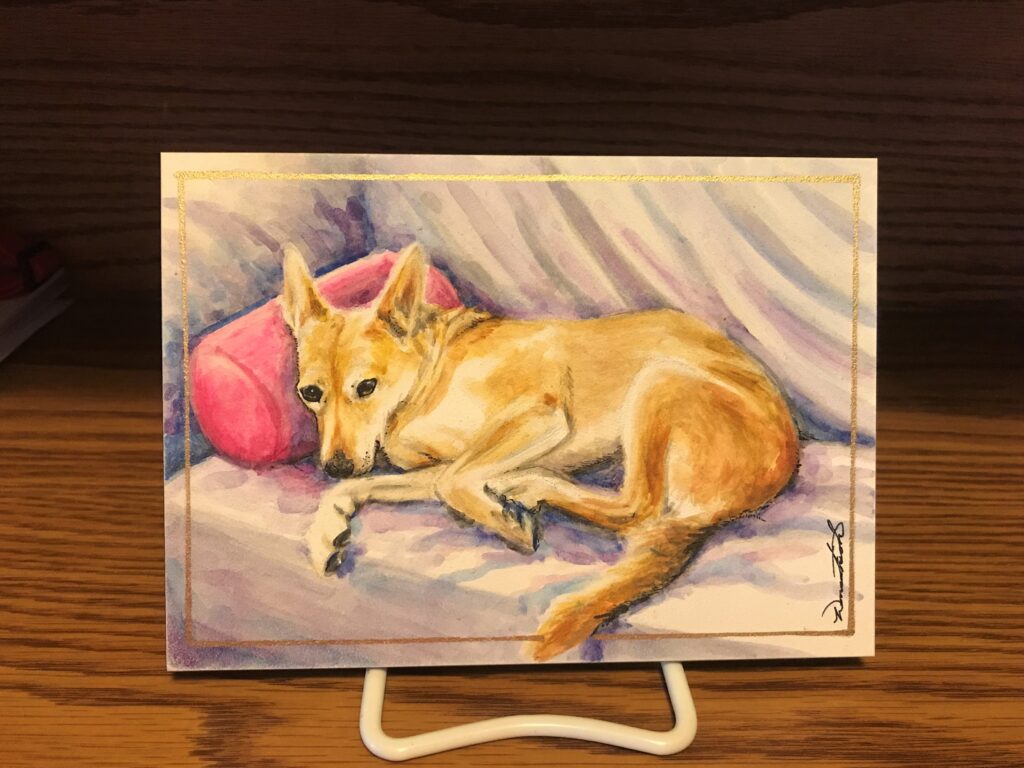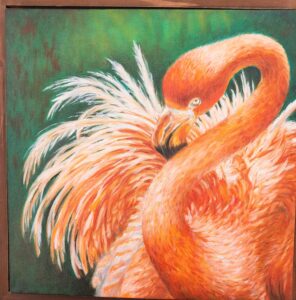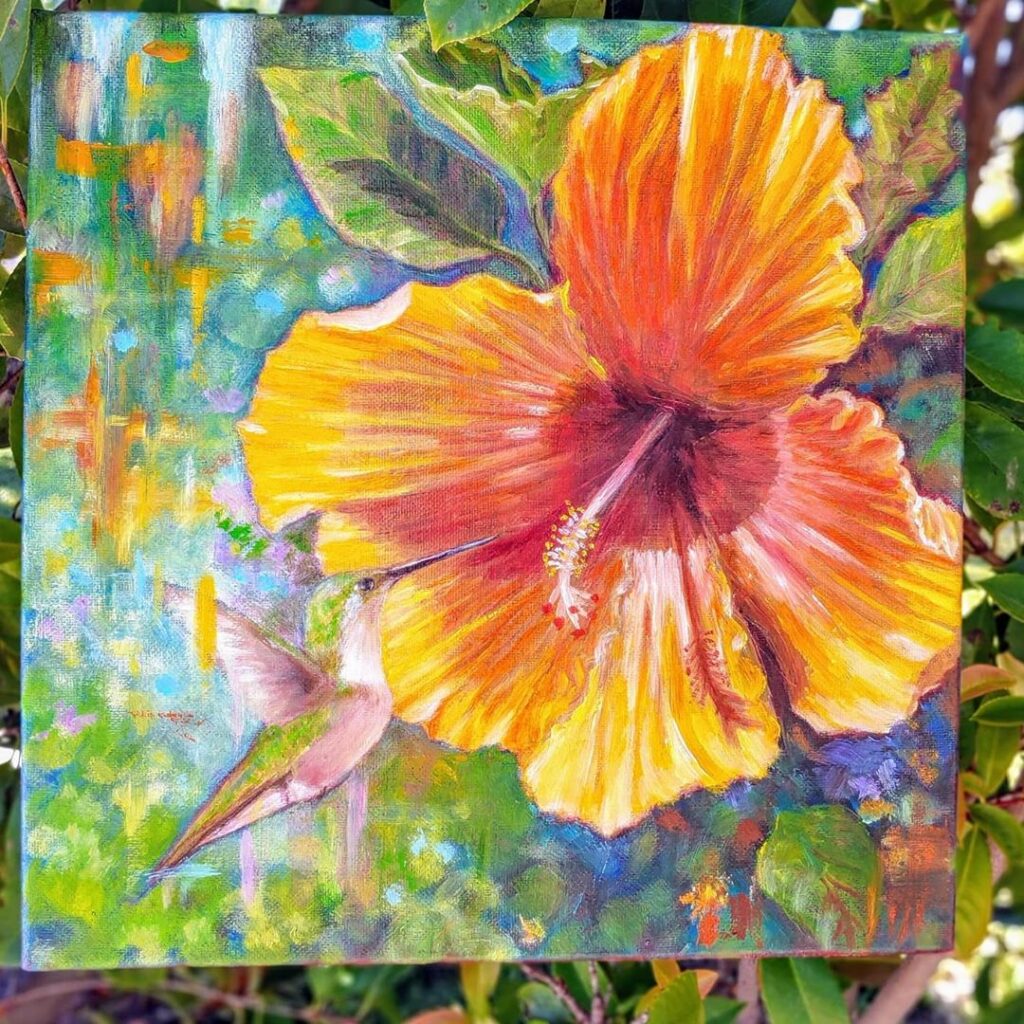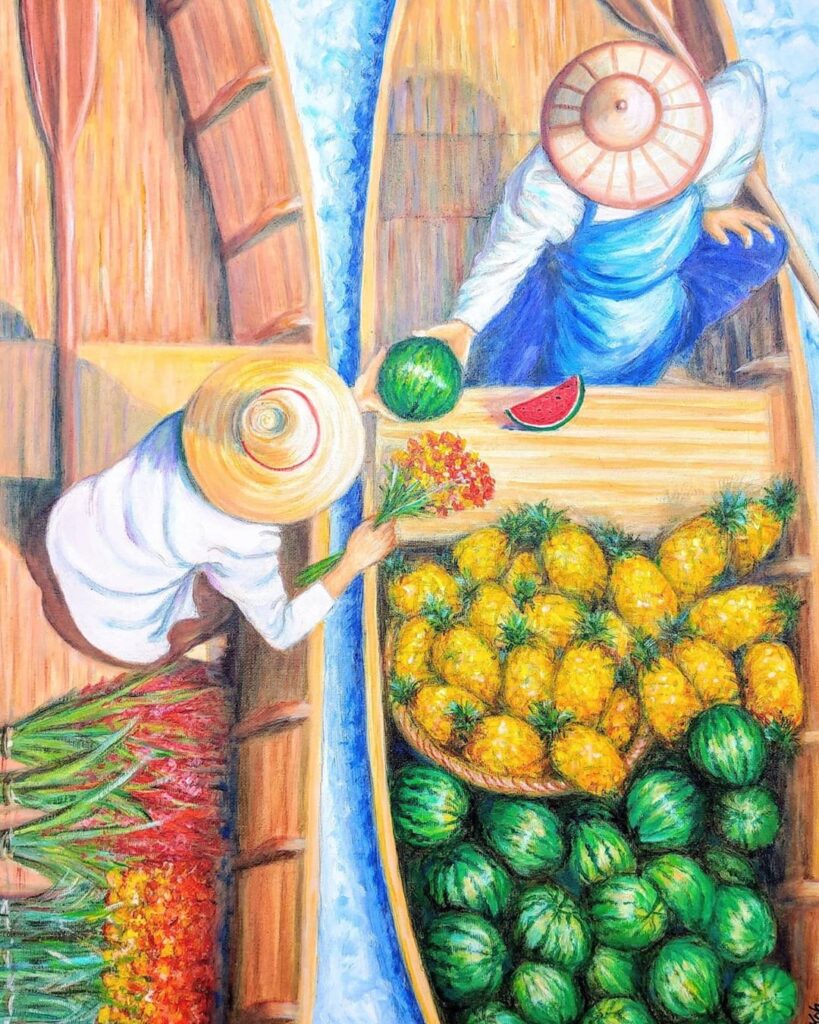 Price Range:  $25 and up
Pet Portrait Project: from $50
Studio Visit: Hand-painted necklaces/ ceramic pieces are available at a studio visit.
For a studio visit, please contact madelinekoh@msn.com, and mention "Art, for Heaven's Sake" Masks and social distancing rules will be followed.
Instagram: won_and_only_1